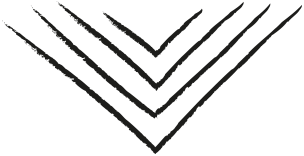 Phenomenon and phenomenal - the hamburger. A phenomenon because the hamburger - burger for short - is hugely popular everywhere. It has a singular status. Particularly the homemade variety. Not just that, but burgers simply taste phenomenal.
Bizarrely, we all prefer to order burgers at restaurants or food stalls, even thought they're so quick and easy to make at home. The only thing that's a little time-consuming is baking the buns. Unfortunately I haven't found any acceptable store-sold buns so far, let alone gluten-free ones, so I decided to bake them myself, using brioche batter. I used whole wheat flour (not gluten-free this time), but regular flour is probably the best option for the buns. Generally, I'm a big fan of wholegrain products. Just like the name says, they contain the whole, healthy grain.
I've always asked myself where the name
Hamburger
comes from. Thinking about hamburgers, the US immediately spring to mind and of course the German city of Hamburg. My internet research indicates that there are several theories on the mighty burger's provenance:
[list_circle] [li] One of the theories states that the hamburger, logically, is named after the German city of Hamburg. There's a food stall there with the lovely name of "
Rundstück warm
" (round piece, warm), referring to a wheat roll topped with roasted meat and gravy. Another version of the hamburger consists of that same wheat roll topped with a mince meat patty - made from beefsteak and egg yolk. According to legend, this recipe was brought to the US by German immigrants. Seems plausible. Also, in St. Louis in 1904, these meat patty rolls were sold under the name  
Hamburg 
without the "er" at the end.[/li]
[li] A further theory points to the hamburger being created in 1885, in Erie County near the US city of Hamburg in Buffalo, New York. It was a pair of brothers by the name of Menches who ran a hot pork snack stall at the county fair. When pork became scarce, the brothers resorted to buying up beef and started experimenting with it. The result was duly named 
Hamburge
r, in honour of their home town. This story is officially endorsed by the state of New York, proudly announcing: "
New York's Gift to World Cuisine, The Hamburger"
. [/li]
[li] But the word 
Hamburger
 also evokes a certain nostalgic luxury. Before cattle farming became ubiquitous in the US, beef was said to be imported, mainly via the port of Hamburg, and cooled with blocks of ice. Soon, the slang term 
Hamburg
 became an umbrella definition for superior beef.  [/li] [/list_circle]
During the last century, the 
Hamburger,
 or
Burger
for short, popped up in many cultures across many countries. In English, the word describes the type of mince meat used (mostly lean beef), as well as the entire dish. In German, it describes the patty AND bun combination only.
Below my very own hamburger recipe with a quick but "fake" tomato relish (spicy sauce made from fruit and vegetables) and, separately, the recipe for homemade burger buns.
Mini Burgers from Organic Mince with Homemade Brioche Buns and Tomato Relish  
Ingredients for the quick, fake tomato relish: 
1 jar organic, cubed tomatoes
3 cloves garlic
1 TBSP organic olive oil (for frying)
1 TBSP organic olive oil (to mix under)
2 shallots
2 TBSP balsamic or white wine vinegar
1 TBSP Sonnentor Scharfmacher Gewürz (adding spice and hotness)
salt and pepper
Preparation of the tomato relish:
1.)  Peel and press the garlic. Peel and finely chop the shallots.
2.)  Heat some olive oil in a pan and sauté the shallots and garlic until translucent. Deglaze with the balsamic or white wine vinegar.
3.)  Add Sonnentor Scharfmacher Gewürz or any other hot spice you like. Add the tomato chunks, olive oil, salt and pepper and cook over a medium heat for around 4-5 minutes. Set aside and let cool.
Ingredients for mini burgers (enough for 4 people):
For the buns:
600g organic wholewheat flour
200g organic butter (warmed to room temperature)
4 free-range organic eggs
1 ½ TBSP extra-fine organic sugar
½ tsp dry yeast
1 tsp finely ground salt
250ml + 1 TBSP milk
handful of sesame seeds
Preparation of the buns:
1.)  Combine butter, sugar and 3 eggs in a bowl. Add flour, yeast and salt and mix well by hand. Now form a hollow in the middle of the dough, pour in the milk and knead well. Use your hands for this as well.
2.)  Do not add any more flour, even if your dough is sticky. Place the dough in a bowl, cover it with a moist tea towel and let it rise in a warm place for two hours.
3.)  After the two hours are up, form the dough into small burger buns, place on a rack or baking sheet and let them rise once more in a warm environment for about an hour.
4.)  Just before the hour is up, preheat your oven to 180° (fan) or 200° (upper/lower). Mix up the remaining egg with the milk and brush onto the buns. Top with some sesame seeds and bake for 20-30 minutes.
Ingredients for the mincemeat patties:
800g organic minced beef
1 organic onion
2 garlic cloves
1 TBSP organic wholegrain mustard
1 TBSP balsamic vinegar
1 TBSP tabasco to taste
2 TBSP organic capers
1 pinch Sonnentor chilli powder
1 TBSP Sonnentor "Die Herzhafte" spice mix
1 red bell pepper
½ bunch (10g) flat leaf parsley
salt and pepper
2 TBSP oil
Ingredients for the burger arrangement:
lettuce leaves (iceberg or garden lettuce)
a few slices of organic cheese (such as Gouda)
1 organic red onion
Preparation:
1.)  Peel and finely chop the onion and garlic. Wash, shake dry, pick and finely chop the parsley. Wash, quarter, deseed and cube the peppers. Combine all of these ingredients in a bowl.
2.)  Add minced beef, mustard, tabasco, capers, chilli powder and "Die Herzhafte" and mix well. Season generously with salt, pepper and more tabasco. Wet your hands and form small-ish patties. Ideally, these should rest for 1-2 hours before they fry, but if you're in a hurry, you can use them right away.
3.)  Wash and shake or spin dry the lettuce leaves. Peel and finely slice the onion.
4.)  Heat some oil in a pan and fry the patties to the desired stage (pink or well done) on both sides. Arrange the mini bun halves on a plate, top with lettuce leaves, red onion, patties, cheese, tomato relish and a little mustard, close with the second half of the bun and serve.
Prep time schedule:
10 minutes for the tomato relish
20 minutes for the buns without the 3 hours of rest time
20 minutes for the buns (without the 2 hours of fridge time)