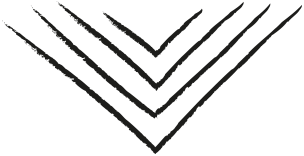 What a great way to start the New Year. First thing, on the 2nd of January, I flew to Amsterdam to see my good friend Sophie and to explore the city with its cool cafés, restaurants and shops. Amsterdam has changed quite a bit since the last time I was here. Perhaps I did as well and my interests have shifted. This was my 3rd time in this beautiful city and the reason I keep coming back here is my dear friend Sophie, who's Dutch. Sophie and I have been friends for over nine years - wow! Time just flew by! We met when we were both on a one-year exchange in New Zealand and became fast friends. We've been trying to visit each other or go on holiday together every year or every other year. So far we've kept that up...
Sophie lives on the east side of Amsterdam, a very hip area with lots of places to explore. Sophie promotes her little part of the city on a website she runs with a friend. The east side only became cool in the last couple of years. Have a look at their awesome website 
metMik
 and find the best places to go, whether you live locally or are just visiting. Most residents love finding out about new places in their vicinity.
The first night, we had dinner near Sophie's place, at a restaurant called
Michel-inn
. What a nice wordplay... I would give the restaurant three stars, which is officially defined as featuring "exceptional cuisine,
worth a special journey
" ("une des meilleures tables, vaut le voyage"). It was definitely worth my journey.
Michel-inn serves small tapas dishes and Sophie and I shared the following 5-courses, which were absolutely divine:


Dates with pancetta, feta and a vinegar reduction


Roasted fennel from their wood stone oven


Gambas pil pil fresh from the wood stone oven with garlic and pepper oil


Crispy potatoes dusted in allspice


Pickled anchovies


After our dinner, we went to the trendy
"Bar Bukowski"
, also called Henry's Bar. This is what the bar's website says: BAR BUKOWSKI IS THE HOTTEST PLACE IN THE EASTERN PART OF AMSTERDAM FOR BREAKFAST, LUNCH AND DRINKS-- WITH AN EXTENSIVE BAR MENU SERVED TILL AFTER MIDNIGHT. NAMED AFTER THE WRITER CHARLES BUKOWSKI, THIS BAR IS BREATHING HIS LOVE FOR ALCOHOL, WOMEN AND LITERATURE. FROM A TYPE-MACHINE LIGHT FIXTURE ABOVE THE BAR TO HIS QUOTES ON THE MENU; AS BUKOWSKI SAID,
"THERE IS ALWAYS A REASON TO DRINK!"
Seeing an old friend and being in Amsterdam was more than a good enough reason to drink. Our friend Robin from
Citinerary
 joined us as well. Robin's website welcomes visitors to explore city life with locals. Have a look and get to know one of the residents, so they'll show you around!
The next day, we had lunch at
Beter & Leuk
, a lovely place with amazing food. I would describe the food I ate at Beter & Leuk thus: close to nature, pure, real, healthy and very tasty to boot. Bizarrely, they also offer yoga classes. I had the cauliflower pizza with zucchini, pesto, feta and roasted almonds. It came with a veggie lentil salad. Sophie ordered a quinoa and feta salad with beet root and we both had some yummy green smoothies. For dessert, we had some delicious gluten-free banana bread.
After lunch, we went into town to have a stroll at the local market and some beautiful fashion boutiques and stores. The market, called Albert Cupystreet, is a fantastic place to find everything from food to clothes to cooking accessories and sundry other items. I bought some useful cooking tools - a ravioli cutter and a meat tenderiser - and some props for my food photography. The area around the market is called "de pijp" and is full of bright, lovely cafés, bakeries and shops. Definitely worth a visit!
The next day, I hopped on the back of Sophie's bike and we started the day with delicious coffee from
Coffeebru
 on the east side: they will soon open a second location not far from the original shop. The café smells like roasted coffee beans and croissants fresh from the oven.
We continued our tour around the city, went over the bridge, and stopped at a big and very hip designer shop called the
Hutspot
 on 'van woustraat'. What a place! I could have spent hours there, exploring, trying things on and just looking at incredibly well dressed people. The shop also has a lovely café on the top floor.
Continuing our little city trip (me still on the back of Sophie's bike), we rode back to 'de pijp', where we had lunch at a salad bar called SLA (dutch for salad). At SLA, you can either choose from a range of salads from the menu or you order straight from the buffet at the counter. I had the grilled organic chicken with rocket, red quinoa, pumpkin, cauliflower, broccoli, pumpkin seeds & pine nuts. I actually topped it with green lentils as well. It was just divine. I also really like the design of SLA's website:
https://ilovesla.com/en/
and loved the vegetable prints on their walls.
On the opposite side of the road, there was a shop where you could buy recipes and the exact ingredients you needed to cook them, all at once. I was familiar with this concept, as it's very similar to KochAbo, the company I work for, as well as the Kochhaus in Germany or Feinkoch in Vienna. It was still quite interesting to have a look around, especially to see the different food products they were selling, such as popcorn with goat cheese.
Later, we continued our journey towards the so called nine little streets to do some more shopping and exploring. We had a relaxing glass of wine at a bar called Brix. In that part of town, there is also a lovely 2nd hand shop called 'Episode'. Afterwards, we went on to an amazing and very popular Italian restaurant called 'De Italiaan'  in 'bosboom toussaintstreet'.  Believe it or not, they even offered gluten-free pizza. I was the happiest girl in town with my truffle pizza topped with rocket salad. After that, we caught up with Robin again to have a farewell drink at a bar called Zouk.
To sum it up, I had a fantastic time in Amsterdam with Sophie, who's a great friend and even better city guide. And I want to finish this blog entry with a few words I found on SLA's website.
We're into food that moves us.
Makes us smile, share and speak.
We're into food as into life.
Maximizing its potential.
Some more impressions...