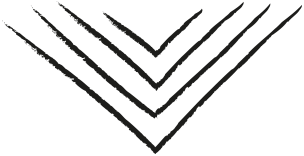 Durch das Kochbuch-Shooten bin ich noch gar nicht dazu gekommen, euch zu erzählen, dass ich mich bei der
Austrian Airlines
für eine sehr coole Blogger Challenge #BloggerChallenge beworben habe. Gewinnt man diese Challenge bekommt man die Chance von 2.-7. Juli nach New York zu fliegen. Ich bin mega happy, weil ich es wirklich unter die 8 besten Blogger geschafft habe. Auf dem
Red Blog
von AUA werden sie alle noch einmal vorgestellt. Morgen wird entschieden, wer nach New York fliegen kann. Exciting!!!
Natürlich will ich die kulinarische Seite von New York entdecken und unsicher machen. Hier kannst du noch einmal mein Blogeintrag zur Challenge nachlesen. Ich würde mich wahnsinnig darüber freuen, wenn du auf dem
Red Blog
direkt einen Kommentar hinterlassen könntest, dass ich deine Favoritin bin. Genauso wie auch hier auf
Facebook
.
Und hier mein Beitrag dazu....
[blockquote_with_author author="Michael Onfray"] Einige Reisen ins Ausland boten mir Gelegenheit, Geographien zu kosten, verschiedene Erden und Himmel zu schlu?rfen, von fernen Gegenden und Sitten gepra?gte Du?fte und Wu?rze scha?tzen zu lernen. [/blockquote_with_author]
Dieses Zitat verdeutlicht, warum gerade mein Blog foodtastic und ich fu?r die Challenge perfekt geeignet sind. Ich habe einen Masterabschluss in Gesundheitsmanagement im Tourismus und bin Ko?chin und Reisende aus Leidenschaft. Dabei erkunde ich liebend gerne die kulturellen Angebote und Cafe?s und berichte daru?ber auf meiner Blog-Sektion Food & Travel. Meine Englischkenntnisse durfte ich vor allem beim einja?hrigen Aufenthalt in Neuseeland und einem halbja?hrigen Praktikum in Sydney schleifen. In Neuseeland repra?sentierte ich im Dirndl im Rahmen einer Veranstaltung die o?sterreichische Kultur. Bei der dazugeho?rigen "Jodelling-Competition" gab's meinen selbstgemachten Apfelstrudel zu gewinnen.
"Wer schon mal da war, kann es kaum erwarten, ein zweites Mal hinzufahren".
True is true! Die Stadt die niemals schla?ft kann man wohl unendliche Male besuchen. Zusa?tzlich zu meinem Job bei KochAbo als Rezeptekreateurin, startete ich vor einem halben Jahr meinen Foodblog foodtastic, um meine Hobbies, wie Fotografieren, Malen, Schreiben, Kochen & Backen noch mehr auszuleben.
Fotografieren ist schon lange meine Leidenschaft! Aktuell bilde ich mich professionell im Bereich Food Photographie & Styling weiter. Somit ist es keine Frage, dass ich die Ultimative bin, um NY, meine dortigen Eindru?cke und den Hot Dog an der Ecke famos aussehen zu lassen – und das fu?r u?ber 1000 Leser pro Woche.
Schmackhafte Bilder und eine ausreichen Facebook-Weitreiche bieten mir und euch die no?tige Spielwiese. Ich freu mich u?ber eine unvergessliche Reise. Mein Dirndl ist gepackt, die Sachertorte wird vor Ort durch einen Cheesecake und die Eitrige am Abend nach dem Weggehen durch einen Hot Dog ersetzt. Challenge accepted!
And here also the English Version:
[blockquote_with_author author="Michael Onfray"] Some journeys to foreign countries offered me the opportunity, to try geographies, to slurp various earths and sky's, to estimate and get to know flavours and spices from distant places and habits. [/blockquote_with_author]
This quote underlines, exactly why I and my Blog foodtastic are perfect for this challenge. I have a master degree in Healthmanagement in Tourism and I am an enthusiastic hobby cook as well as a passionate traveller.
Exploring the city's cultural offerings and cafe?s, to then report about my experience and adventures on the food & travel section of my blog is what I enjoy doing with a dedication – and over 1000 readers enjoy it every week.
A year in New Zealand and another half a year in Sydney, in an internship, helped me polish my English knowledge. Wearing a Dirndl, I presented my home country Austria at an event in New Zealand, and turned the presentation into a jodeliing competition, where my homemade apple strudel was the trophy for a lucky winner.
"If you have been there already, you are eager to go back ". True is true! The city that never sleeps is a city that can be visited on endless occasions. Although I have always been quite busy as a recipe developer in my job at KochAbo, I started my foodblog six months ago to live and enjoy my hobbies such as photography, painting, writing, cooking & baking and so much more. Photography has always been my big passion. At the moment I am concentrating on the field food photography and styling. There is no doubt that I am the ultimate person to put NY, my collected impressions and the Hot Dog around the corner into the prime and best perspective.
Reaching enough people through my different social media channels will not be a challenge as with mouth-watering pictures and a Facebok community that is big enough, due to my job and my blog, will aid me. I am looking forward to an unforgettable journey. My Dirndl is packed; the Sachertorte will be swapped with a cheese cake, and the "Eitrige" sausage as a midnight snack will be replaced by a Hot Dog. Challenge accepted!